About Us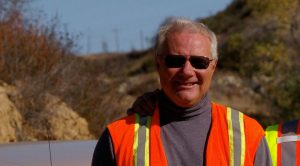 "Excellence, Service, Gratitude"
Acacia Environmental Construction, Inc., dba Acacia Erosion Control is a comprehensive, full service, Erosion Control and Native Revegetation Company. We are a Caltrans Certified Small Business Enterprise (SBE # 32372).
Acacia is a family owned, Santa Barbara & Ventura based company whose service area includes anywhere in California.
Our trademark is to create cooperative, cost-effective and continuous relationships with contractors, project owners, and stewards of the natural environment by providing responsive, dependable and knowledgeable erosion control, revegetation and beautification services. We have the reliable and experienced estimators, management and crews, the state-of-the-art specialized equipment, the bonding, banking and insurances—to guarantee success and satisfaction on each project.
Acacia is fully compliant with Prevailing Wage and Certified Payroll Requirements. Acacia is registered with the Department of Industrial Relations per Public Contract Code Section 1715.5.
Our clients have included over the past three and a half decades:
State of California Department of Transportation, California State Parks, Vandenberg Air Force Base, Port Hueneme and Port Mugu Naval Bases, U.S. Bureau of Land Management, many California counties and local governments, Exxon, Texaco, Chevron, gas companies, large and small construction companies, statewide commercial developers, residential developers, grading contractors, and hundreds of homeowners—mostly in Santa Barbara, Ventura, Los Angeles and San Luis Obispo counties.
Acacia began in 1980 and has attained several awards through the years, including the prestigious "Contractor of the Year" award in the year 2000 with the International Erosion Control Association (IECA) and two Santa Barbara Beautiful Awards (1996 and 2013). We have been long-standing members of the IECA. Acacia's president, Jonathan Colbert, achieved his CPESC (Certified Professional in Erosion and Sediment Control) certification sponsored by the IECA in 2002.