Erosion Control, Slope Stablization and Post-Fire Restoration Services in Santa Barbara, Ventura and throughout California
Acacia offers a variety of services to meet your erosion control needs.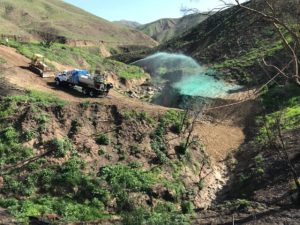 Hydroseeding and Hydromulching can be applied quickly over a large area and provides a layer of protection from erosion while enhancing conditions for seed growth.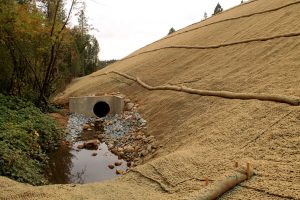 Jute Mesh and Erosion Control Netting offer immediate protection from erosion on steep slopes with a biodegradable armor against sediment displacement caused by the fall of rain drops.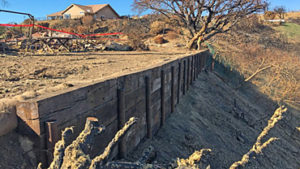 Retaining Walls keep soil, rock and water in place by creating a reinforced terrace to hold back a slope while increasing the usable space on a sloped location.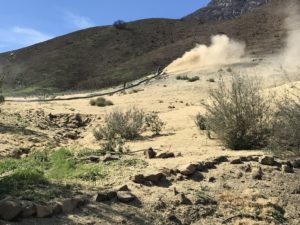 Rice Straw, Compost & Bark Mulch protect soil particles from erosion and aid in revegetation. They can be applied alone or in combination with other erosion control methods.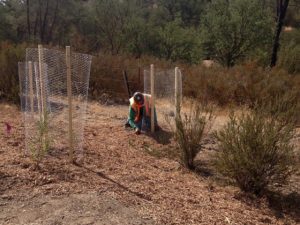 Native revegetation restores native habitats, improves soil health and protects local watersheds. Established vegetation is one of the most effective defenses against erosion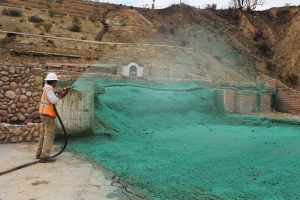 Post Fire Erosion Control: After a fire has left soil bare there are several steps that homeowners can take to reduce erosion.